Whatcom Hills has seen 27 classes come through its doors since 1986. Graduates have gone on to work in all different areas of life. One thing they all have in common is an incredible capacity to do enormous works of good. They are self-directed, resilient, flexible, creative, curious, empathetic and deeply connected to community and the natural world.
The only person you are destined to become is the person you decide to be
- Ralph Waldo Emerson
Anna Hasche
Alumnus of Whatcom Hills class 2009.
I studied molecular biology as an undergraduate at Johns Hopkins University and attended the Johns Hopkins School of Public Health for my master's in biochemistry and molecular biology. During my master's I began researching Bacterial Vaginosis, and the following year investigated treatments as a Fulbright scholar in Germany. At present, I research antibiotic resistance through a public health laboratory fellowship.
Through Waldorf, I discovered a love of learning that inspires my career. My creativity was encouraged, and the lack of rigid grades helped me feel comfortable making mistakes when learning. I came to see the process as a fun activity rooted in exploration and discovery. Today this helps me consider my research from different angles and teaches me to avoid frustration and try again if an experiment fails. I credit Waldorf for developing my attitude towards learning that fuels my desire to ask questions and search for answers as a scientist.
Natalie Rehberger
I am an alumnus of Whatcom Hills class 2008 with Ann Neil-Levi. I attended Bellingham High School and in my senior year studied in Indonesia as a Kennedy-Lugar Youth Exchange and Study Scholar.
I attended Evergreen State College where I received my BA in Business and International Studies. I also attended the University of Washington to attend Jackson School of International Studies.
I interned in an Indian tech company and for a Chinese startup in Beijing, working my way up to the Head of the Editorial Department after three months as a PR and Marketing Intern.
I was working for AFS-USA as a Participant Support Specialist in New York City until recently and now am based in Washington D.C. on a Fulbright as a Global Program Officer at the Institute of International Education (IIE).
Most of my work involves helping both American and foreign students overcome cultural challenges and reduce risk through communicating with volunteers and our partner offices throughout the world.
Sophia Laws
(Alumnus 2012) I recently graduated from Soka University of America, a small internationally focused college in Orange County California where I majored in International Studies and ran cross country.
My undergraduate experience culminated in the completion of original research dissertation exploring how non-profits in Orange County can better serve the low-income undocumented community. This experience inspired me to go to law school, so I am currently in the process of applying to law schools with strong public interest programs.
I often reflect on how formative my time at Waldorf was for me. The unique interdisciplinary and writing-heavy nature of Waldorf education helped me form a strong foundation of both critical and creative thinking skills. Aside from providing me a more empathetic and global world view, these skills help me daily to craft unique essays, proposals and presentations that are not afraid to combine the creative with the analytical.

Ben Phillips
I graduated from WHWS in 2005 before attending Sehome High School and the University of Washington where I majored in Drama and Political Science with a minor in African Studies.
After college, I worked at the national nonprofit Citizen University leading programs on civic engagement, voting, and youth leadership in over 20 states. While in Seattle, I received three regional Emmy nominations for my work writing and producing for Citizen University TV on the Seattle Channel. I also worked as an actor and theatre administrator, with onstage, producing, and teaching artist roles at several Seattle theatres, including The Horse in Motion, where I was executive director and co-founder.
I am currently a second-year student at Georgetown Law Center in Washington, DC and am working this summer at the Campaign Legal Center on voting rights and election law.
My time at WHWS instilled in me a deep curiosity, an appreciation for community, and a passion for integrating art and creativity into all of my work.
Jessie Pemble
I am an alumnus of Whatcom Hills Class of 2009. I went to Central WA University in Ellensburg for my freshman year of college, but pretty quickly realized that I missed the ocean, the mountains and real trees! I decided to return to WWU, where I majored in Therapeutic Recreation & Spanish.
I'm currently working at Animals as Natural Therapy, a local nonprofit, as the Director of Outreach & Mobile Programs. I think my Waldorf background serves me on a daily basis: not only do I use Spanish to communicate with native-speaking youth & families, I rely on my artistic, writing, and public speaking skills to effectively deliver our stories. I've also found that my ability to develop relationships with teachers, mentors, and community members has made a crucial difference in my career trajectory. Most notably, Waldorf's diverse & multifaceted curriculum has a vibrancy that sticks with me to this day ~ I wish I could go back and do it all over again!
Aidan Glaze
My name is Aidan Glaze, and I graduated from WHWS in 2010. I am a News Operations Engineer at KING 5 News in Seattle and the lead singer of the band 48 Degrees North.
I went to the University of Puget Sound to study Music Education. While I eventually realized I didn't want to teach choir anymore, I found myself loving the technical side of music and event production. This led me to work as a camera operator for a series of concert festivals the summer after college graduation. I now get to do this kind of work every day at King 5.
I think Waldorf helped me learn how to teach myself new skills, and remain curious and passionate about the world. Nowhere else would I have been immersed in the kind of experiences that to this day remind me of the wonder and excitement in this life.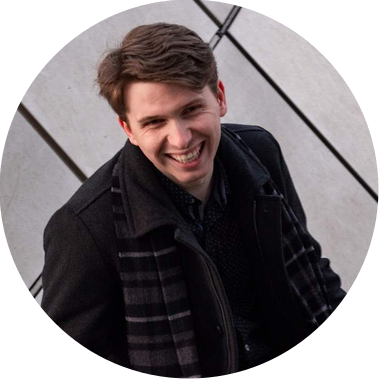 Marisa Kerkvliet
After WHWS I attended Whatcom Community College in my Junior year of high school through Running Start. I graduated high school with my Associates degree, before moving on to Bastyr University where I earned a Bachelor of Science in Nutrition and Culinary Arts. I then went to the National University of Natural Medicine, where I earned my Master of Science in Nutrition at 21 years old. I now live in Saratoga Springs NY, and work as a nanny where I get to implement strategies in feeding children, which I focused on heavily in school.
I will forever be grateful for my Waldorf education. It strengthened my problem solving skills, taught me that the best learning happens through experiences, and supported me in following my specific interests. I developed and wrote a cookbook for my 8th grade project at WHWS, which prompted my interest in food and nutrition and led me to my higher education.
In the years since I left WHWS, I have connected with other Waldorf alum and schools around the country. There is always an instant commonality and understanding we have of one another and the other Waldorf schools always feel just like home.
Dougal Brownlie
I am an alumnus of Whatcom Hills Class of 2008 with Ann Neil-Levi. I attended Squalicum High School and went on to attend Brooks Institute in Southern California where I obtained a degree in Visual Journalism and Communications in 2015.
I spent the past five years working for newspapers around the country covering a myriad of different assignments that have afforded me to go on many adventures. From the sidelines of collegiate and pro sports to a long form story about a young child battling kidney cancer, I can always be found with a camera in hand.
Over 100,000 photos later and I have found myself back in the Pacific Northwest and working as a visual independent contractor with special interests in social justice, environmental advocacy and education.
Whatcom Hills gave me the ability to question everything, make meaningful connections with others, and find a true sense of self-purpose in the world.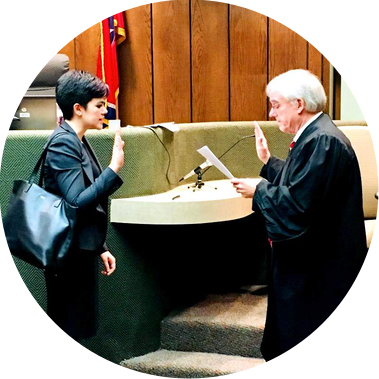 Madeline Hopper
I am an alumnus of Whatcom Hills class 2005 with Emma Zook.
I graduated with a law degree from Columbia University in New York and was sworn in as an attorney in the state of Tennessee in 2018.
I am working in the Shelby County Public Defenders Office and have a special interest in Women's Advocacy and Gender Law.
Cameron Nielsen
My experience at Whatcom Hills Waldorf sent me out into the world with curiosity and optimism.
I did my undergraduate at Quest University Canada (an experimental liberal arts school) and now I'm going to the UC Berkeley Graduate School of Journalism to pursue a career in documentary filmmaking.
I think that my Waldorf education helped me think outside of the box and chase my dreams.
Sarabeth Pemble
I graduated from Waldorf in 2011 from Mr. Haley's class. From Bellingham High School I went on to attend Seattle Pacific University where I graduated with a BA in Interior Design. After multiple internships and jobs with various designers throughout the Pacific Northwest I landed at a small firm in Everett. We specialize in residential remodels and additions using 2D and 3D design software to bring our client's visions to life and working closely with contractors and engineers to make them a reality.
My passion for art was developed over the years at Whatcom Hills, in the fine art classes, musical events, and even eurythmy performances, and it led me to pursue my path toward design. I know fundamentally that my love for school and learning stemmed from Waldorf and that I will continue to follow that devotion to knowledge throughout my life.