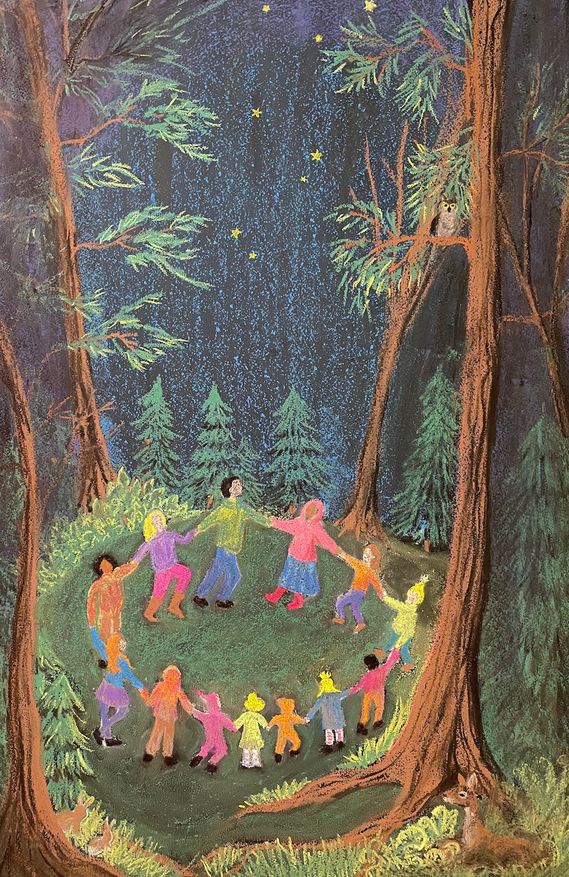 Help Brighten Our Future
Annual Giving 2021
Our school was founded on love, community, and heartfelt giving, and your generous donation continues this legacy... especially at this difficult time for independent schools.
Your gift will help us maintain a full curriculum program to serve more children, work toward equitable teacher and staff wages, and build a healthy administrative structure that supports teachers and students.

We thank you so much for supporting Waldorf education in Whatcom county.
In the words of Anne Frank, "No one has ever become poor by giving." We are all richer for your support.
Other Ways to Give
Give by Mail:
Send checks to Whatcom Hills Waldorf School, 941 Austin St, Bellingham WA, 98229
Donate via your School Account:
Current school families can use their Parent Portal and make donations directly to the school by clicking on the Donations tab and following the prompts.
Children need our school more than ever .
They need a meaningful education taught by striving human beings, they need real life social interaction, they need to move their bodies in a purposeful way, they need to feel music in their hearts, and they need to hear meaningful stories. We are still a Waldorf school, and we still believe in our mission. We teach our students to love the earth and understand humanity so they will grow to be agents of love and change. Their future contributions are going to be very important in an ever-changing and complex world.

We have returned to in-person learning and the joy in our teachers and students is palpable. There are many people at WHWS working exceptionally hard to make this possible, and at this important crossroads in our school's history, they need your support. Please consider making a donation that will support our budget so we can continue into the future upon the firm foundation that we have built over the past 35 years.
Whether your gift is $10 or $10,000, it matters.

Thank you for being part of the legacy of Waldorf education in Whatcom County!